Miss traveling? Summer may have looked a little different bu fall in Virginia is a show stopper and a can't miss. Check out these 4 Virginia locations that are sure to itch your travling bug this fall.

Looking for a mountain destination with a walkable downtown, fantastic art, quirky museums, and indulgent restaurants and breweries? Roanoke, Virginia is one of our absolute favorite places and the perfect spot for a weekend getaway any time of year.
Located in the heart of the gorgeous Blue Ridge Mountains, Roanoke is one of the largest metropolitan areas on the
Blue Ridge Parkway,
and definitely one of the best places to grab a beer, while away a rainy day, or luxuriate in the perfect farm-to-table meal. In fact, Roanoke is home to some of the best food, craft brews, and wine in the whole state of Virginia.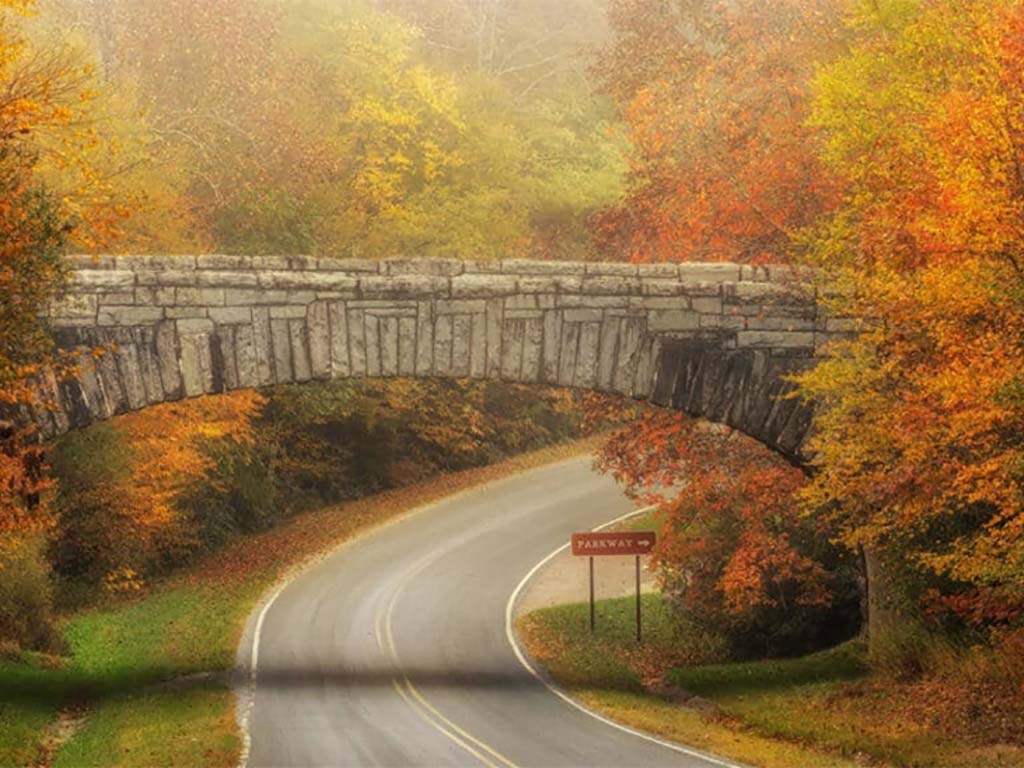 Natural Bridge, VA
home of mother-nature's enormous and breathtaking rock bridge of Rockbridge County, Natural Bridge sits in the southern end of the Shenandoah Valley flanked by the Blue Ridge mountains
The Natural Bridge now stands tall as a National Historic Landmark at the gateway to the historic and beautiful Cedar Creek Trail, and the Monacan Indian Living History Village. The Natural Bridge Caverns, museums, a hotel & conference center, and restaurants surround the nature park.
Amidst an area blanketed with history and Washington & Jefferson National Forests, Natural Bridge makes for easy access to historic sites and outdoor recreation: canoeing, tubing, kayaking with Twin River Outfitters; fishing, hiking, biking; scenic drives, atv trails; the Blue Ridge Parkway, Cave Mountain Lake, historic Lexington, a zoo, Safari Park, the Haunted Monster Museum, and more.
Natural Bridge is first, a spectacular site not to be missed, and also a home base, right in the middle of it all- at US 11 & 130, I-81 exits 175 & 180; and off the Blue Ridge Parkway.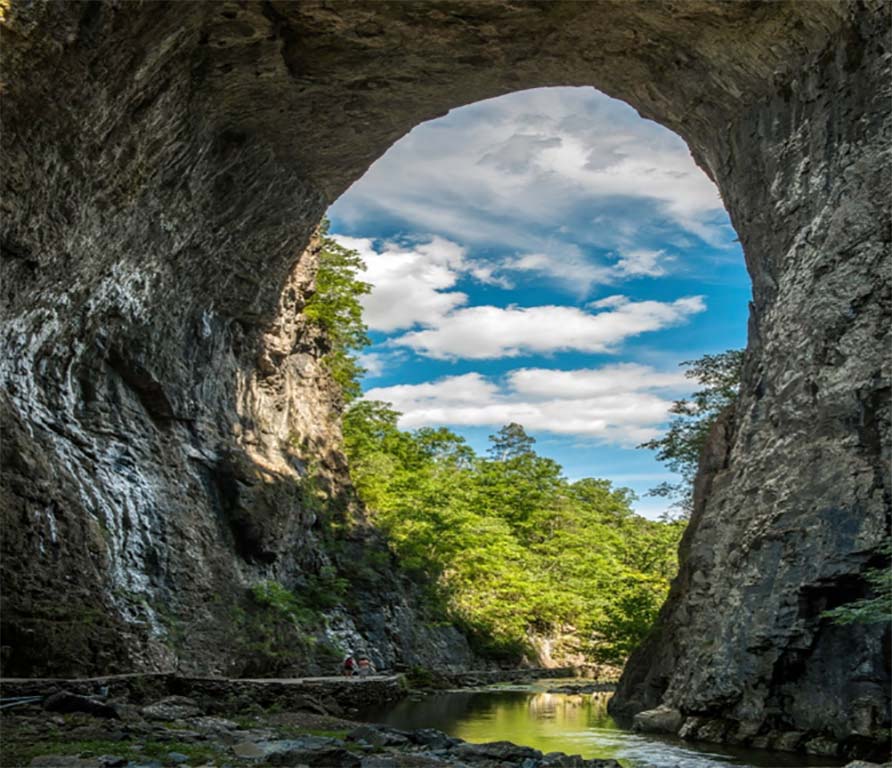 Imposing mountain peaks, pristine lakes, and more wildlife than you may be comfortable with Smith Mountain Lake National Park in Huddleston, VA is a breathtakingly beautiful place with one of the most dramatic landscapes in the state. If you've never explored this amazing national park, we suggest you start planning your trip this very second!
On the second largest freshwater lake in the state, this picturesque park is the water enthusiast's paradise. There are numerous water activities, including swimming, boat rentals, a boat ramp and a universally accessible fishing pier. Families can also enjoy picnicking, a visitor center, an amphitheater, special programs, camping, miles of trails and cabins with boat docks.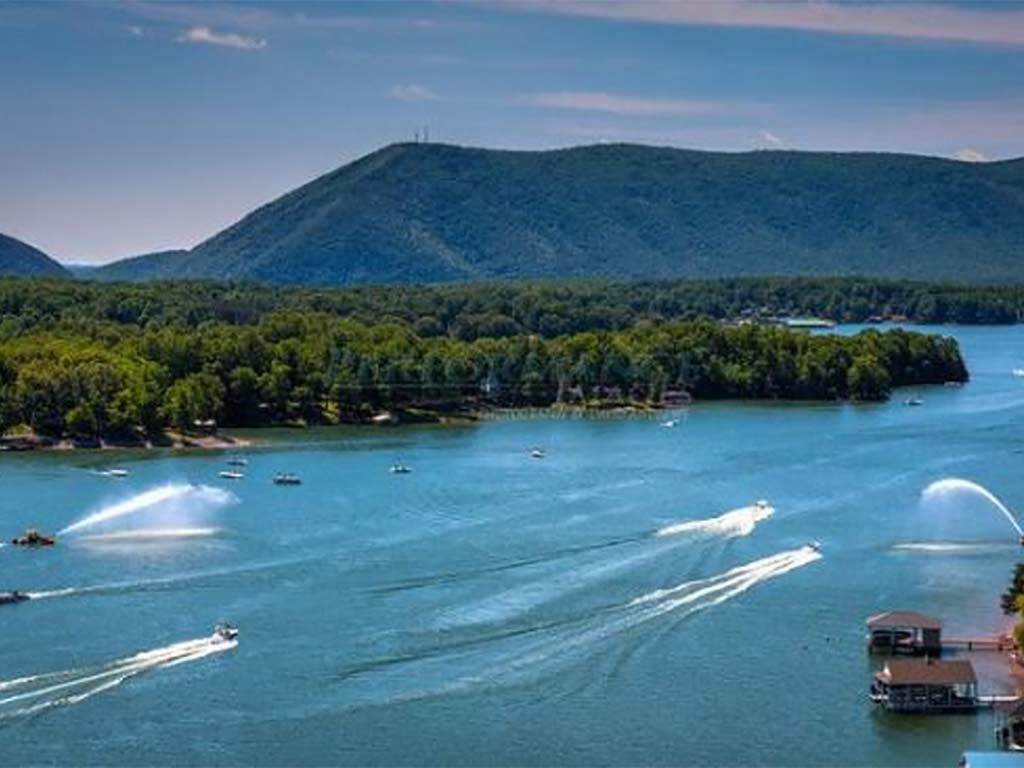 George Washington National Forest, VA
The George Washington National Forest is a place of history, both ancient and modern, of gentle beauty and rugged splendor, mountain passes, sun-dappled dells, and wide valleys. It is a place of quiet contemplation and physical challenges. The variety of recreational opportunities is limited only by a visitor's imagination. The Forest's numerous camping locations can accommodate car, tent, recreational vehicle ( RV). In other word there is something for everyone to enjoy in this delightful Forest. We will always argue that the best way to experience a national Forest is to pitch your tent inside the forest, but sometimes that's easier said than done!