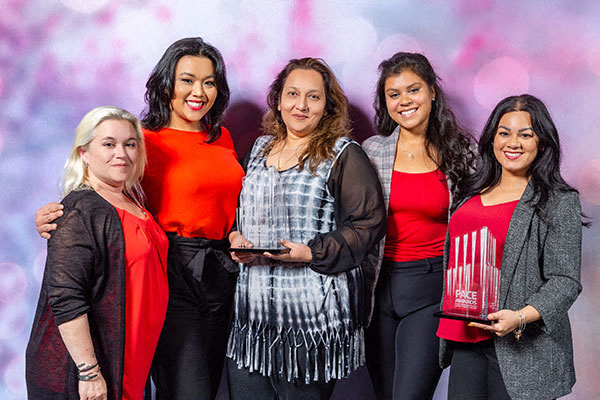 Bethesda, MD: Broadlands Apartments was recently honored as one of the region's most outstanding apartment communities at the Ninth Annual Property Management Association Apartment Community Excellence Awards Ceremony. Broadlands took home 1st Place for market-rate apartments in Virginia with average rents ranging from $1800-$2000!
Participation in the PACE program was up nearly 15% from 2018. This year, a record-breaking 245 communities, managed by 35 companies, competed for PACE honors. 2019 PACE participants included properties constructed more than a half-century ago as well as those that recently opened their doors. PACE entries were divided into 33 categories based on property type (affordable, senior, market-rate or lease-up), as well as jurisdiction (Washington, DC, Maryland or Virginia) and average rent.
Industry experts evaluated each participant using PACE's weighted point system which considers resident services, amenities, community and marketing outreach, resident retention programs, operating efficiencies and community appearance. The winner of each category was the community with the highest percentage score. A minimum percentage score of 95 out of 100 was required to be eligible for an award. Every community that received a score of 95% or higher but was not the winner of their category was named a Distinguished Community. Each PACE judge was also allowed to select one PACE participant to receive a Judge's Choice Award. Judge's Choice recipients are communities that didn't win a category but still really wowed a judge for one reason or another. Finally, the community with the overall highest score in the PACE Awards Program was named Best in Show.
PMA Executive Vice President Thomas B. Cohn explained, "PACE recognizes exceptional apartments and identifies communities that are passionate about providing stellar resident services and delivering unparalleled living experiences. PACE is the only awards program in the national capital region that evaluates apartment communities on their operating efficiencies and ability to deliver world-class customer service. PACE is not just a curb appeal contest or a program to honor as many communities as possible. Instead, PACE looks to recognize truly extraordinary properties that are the best of the best."
A complete list of 2019 PACE winners is available for download at